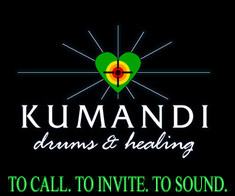 Group Classes
The Emerson Drummers are now playing in their 25th year together!  This group was begun in September, 1996, with members of the Emerson Unitarian Congregation, and has grown since then with hundreds of different drummers being a part of the group- most starting as beginners. It is not strictly a beginner class, but new folks regularly join the group.   The group has a strong welcoming spirit and sense of community sharing.  And with many experienced drummers taking part, you will be lifted by the power of the rhythm. 
Your first class is FREE. 7-8:30pm every Tuesday night, $20 per class drop-in for new members after your first class. For those ready to join the performing group, the Sustaining Member status gives you a discount price of $65 per month with a commitment to attend and pay every month.
In the warm months we meet at East Cobb Park on Roswell Road, in the pavilion closest to the road and just behind the kids' playground. During the cold months, including January/February, we meet at the Jazzercise Studio at 3372 Canton Rd #136, Marietta, GA 30066. Loaner drums and sale drums available by request made prior to class. 
Six-session Beginner class: at Shallowford Presbyterian Church! Thursdays, 7pm, beginning January 13th, 2022 
     This new six-session class is held on Thursday nights, 7 - 8:30pm, in the Youth Building at Shallowford Presbyterian Church at 2375 Shallowford Road, Atlanta GA 30345. A minimum of seven students is required for the class. In accord with the Covid safety protocols, we will wear masks and safely distance during class. I am asking for only fully vaccinated participants please, and will request a copy of your vaccination record if you haven't taken class with me previously during the pandemic. Some rental and sale drums are available for the class. The new six-class series begins on January 13th, goes for six straight weeks, and finishes with a final class on February 17th. We will take six classes to cover all aspects of one piece: break, djembe accompaniments, dunun music, bridge and song.

For the cooler winter months we'll be moving indoors, into the Youth Building just off the main front parking lot.  We will wear masks and observe safe distancing. I also require all participants to be fully vaccinated.  If you haven't taken a class with me this year, please email me an image of your vaccination card when you register.

When you pull into the big parking lot, park close to the main building toward its right side.  The first building you see on the right, most of the way up the walkway that goes up to the steps, is the youth building. 

Some rental and sale drums are available for the class if you need one to get started. **I currently have four really nice drums for sale!** 
Payment: The prices for the class are $90 for the six-week series if registered by January 10th; $105 if you register after January 10th; and $20 drop-in for individual classes.

Payment options: If you don't have a Paypal or Zelle account, you can mail a check payable to "Kumandi Drums" to PO Box 3, Decatur GA, 30031-0003, or you can call me at 404-966-5800 and give a credit card number. 

For maximum convenience, use these Paypal buttons for registration and drum rental fees.