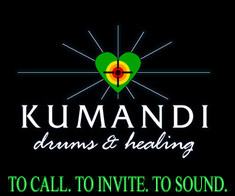 Group Classes

The next six-week class series at Shallowford Presbyterian will begin Thursday, September 21st, 7pm in the outdoor pavilion behind the church.

This new class will be held on Thursday nights, 7 - 8:30pm, in the pavilion at Shallowford Presbyterian Church at 2375 Shallowford Road, Atlanta GA 30345. A minimum of seven students is required for the class.

Some rental and sale drums are available for the class. If you need a rental drum to get started with the class, please register early so I can make arrangements to provide a drum for you. The new six-class series begins on Thursday September 21st, and finishes with a final class on Thursday October 26th. We will take six classes to cover all aspects of one piece: break, djembe accompaniments, dunun music, bridge and song.


When you pull into the big parking lot, drive up the LEFT side of the church to the back. There are several parking spaces at the top of the hill, near the short walkway to the pavilion. If those are taken, continue a little further and there are more spots near the playground.

Some rental and sale drums are available for the class if you need one to get started. **I currently have several really nice drums for sale!** 

Payment: The prices for the class are $90 for the six-week series if registered by September 18th; $105 if you register after September 18th; and $20 drop-in for individual classes.

Payment options: If you don't have a Paypal, Venmo or Zelle account, you can mail a check payable to "Kumandi Drums" to my home address, which I'll send you by email. Or you can call me at 404-966-5800 and give a credit card number. 

For maximum convenience, use these Paypal buttons for registration and drum rental fees.





The Emerson Drummers are now playing in their 27th year together! 

Your first class is FREE, so you can decide if it's a good fit. 7-8:30pm every Tuesday night, $20 per class drop-in for new members after your first class. For those ready to join the performing group, the Sustaining Member status gives you a discount price of $65 per month with a commitment to attend and pay every month.

In the warm months we meet at East Cobb Park on Roswell Road, in the pavilion closest to the road and just behind the kids' playground. If that pavilion is already taken we move to the smaller pavilion, at the back of the upper parking lot. During the cold months, including November-February, we meet in the Fellowship Hall at Emerson Unitarian Congregation, 4010 Canton Road, Marietta GA 30066. Loaner drums and sale drums available by request made prior to class.