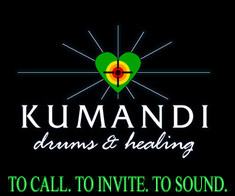 Group Classes
Emerson Drummers: Online ZOOM classes on Tuesday nights in the comfort of your own home, always open to beginners and new members. Zoom link will be sent when you register for class. On break for July, resuming August 4th.
The Emerson Drummers are now playing in their 24th year together!  This group was begun in September, 1996, with members of the Emerson Unitarian Congregation, and has grown since then with hundreds of different drummers being a part of the group- most starting as beginners. It is not strictly a beginner class, but new folks regularly join the group.   The group has a strong welcoming spirit and sense of community sharing.  And with many experienced drummers taking part, you will be lifted by the power of the rhythm. 
Your first class is FREE. 7:30-9pm every Tuesday night, $20 per class drop-in for new members after your first class. For those ready to join the performing group, the Sustaining Member status gives you a discount price of $65 per month with a commitment to attend and pay every month.
Emerson Unitarian Congregation, 4010 Canton Road in Marietta, GA 30066. Loaner drums and sale drums available by request at class.  Call the church at 770-578-1533 or see Emerson UU Website.
Six-session Beginner class: Online ZOOM videoconference sessions on Thursdays, 7pm, beginning August 6th, 2020 
     This new beginner class is held on Thursday nights, 7 - 8:30pm, ONLINE ONLY. The link for the Zoom videoconference will be given upon registration. A minimum of seven students is required for the class. Some rental and sale drums are available for the class. The new six-class series begins on August 6th, goes for six straight Thursdays, and finishes with a final class on September 10th. We will take six classes to cover all aspects of one piece: break, djembe accompaniments, dunun music, bridge and song. I will do my best to make audio recordings of the music available early in the class at a website which you can access for listening and support for your practice.
A note regarding payment: The usual prices for class are $90 for the six-week series, and $20 drop-in for individual classes. I am committed to continuing to offer classes, and I understand the experience of an online class is very different than meeting in person. As well, employment and income situations may have changed for you. I will gladly accept the payment that you think is fair for the classes, as well as what you are able to pay in order to remain connected to the communal experience of group drumming. For example if you think the value of the online experience is less than the in-person experience, then please let me know what you feel is fair for the exchange. As well if your income has changed and you would not be able to participate without a reduction in the cost then please let me know what you can afford and I'll be glad to work with you.

Payment options: If you don't have a Paypal account, you can mail a check payable to "Kumandi Drums" to PO Box 3, Decatur GA, 30031-0003, or you can call me at 404-966-5800 and give a credit card number. 

For maximum convenience, use these Paypal buttons for registration and drum rental fees.