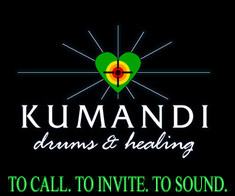 After happily leading the Kumandi African Drum & Dance Camp since 1996, I have passed the leadership of the event to Julie and Andrew Moore of Landrum, SC. We have completed a three year transition process and the event is now in their very capable hands. You can get all the information as well as register at the new website, designed by long-time AD&D participant Brian Lane, at:  
https://westafricandrumanddance.org/


35th Kumandi African Drum and Dance Camp
Monday, May 4th through Sunday, May 10th, 2020

Wildacres Retreat, Little Switzerland, North Carolina

You are invited to come and experience the warm, high-energy sense of community created at the annual Kumandi Drum and Dance Camp. Join long-time attendees and first-time friends to create an inviting atmosphere of fun, play, learning and togetherness in the spirit of West African drum and dance. Enjoy a full week immersed in the community, music and culture, or come for a shorter time- various packages are available.
The experienced and highly talented staff of instructors is brought together by Julie and Andrew Moore, with the support of Chuck Cogliandro, director of Kumandi Drums, to satisfy everyone from the beginning beginner to advanced-level participant. Come and enjoy:
Four levels of djembe classes
Two levels of dance classes
Classes in balafon, dunun, and krin
Percussive dance instruction on tambours
Singing class
Drum-maintenance and tuning instruction
Drum-making session led by Tom Harris (click for details) – build it Wednesday, finish and play it on Thursday!
Open community drumming under the moon and stars
Guinea-style folklore celebration
Free morning yoga classes
Massage and healing arts practitioners
Grand Finale talent show and concert
All of this takes place in the natural spring-time beauty of Wildacres Retreat in the Blue Ridge Mountains of North Carolina, just off the Blue Ridge Parkway northeast of Asheville. All accommodations are in very comfortable, double-occupancy hotel-style rooms with private bath. Delicious family-style, dining-hall meals include vegetarian and vegan options. All classes 90 minutes long. Rental drums are available. A deposit of $100 per person is required to hold your space. For cancellations up to April 1st, all but $50 of the deposit is returned. After April 1st, no refunds except for health emergencies.

About Wildacres: Wildacres was acquired by Mr. I.D. Blumenthal, of Charlotte, North Carolina, in 1936, and was "dedicated to the betterment of human relations" in 1946. Since then it has been used as a retreat and conference center by non-profit groups. It has been operated by the charitable Blumenthal Foundation since 1972, and hosts over 50 non-profit groups annually – musical and choral workshops, groups of naturalists and environmentalists, and groups concerned with education, medical and civic issues. For more information about Wildacres Retreat visit their web site at www.wildacres.org or call (828) 756-4573.
While making music together, people surpass invisible frontiers- as music is the only language which reaches from heart to heart without words or aggression. -Yacoub 'Bruno' Camara of Fatala